Salesforce Training in New York

Salesforce Training in New York City
Ready to Go, Custom and Hybrid Options
Live Salesforce Training offers salesforce.com training for New York City businesses onsite. We come to you. Salesforce training is available at your business location, in any part of New York.
Featured Classes
Areas served include Manhattan, Queens, Brooklyn, Staten Island, the Bronx, Long Island, Westchester and neighboring areas. You can choose from over two dozen popular courses that are ready to go or have curricula developed that is specific to your Salesforce instance and business processes.
Request Class Curriculum
& regististration details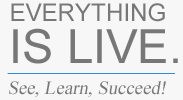 Role Based Team Training
You may want to augment your ready to go Salesforce training. For greater specificity and relevance, your custom curricula will align with various roles within your organization. This includes Administration, Marketing, Salesforce Sales Cloud, and Salesforce Service Cloud bespoke to your company.
Our Team
Our trainers are all Salesforce Certified Consultants, including Administrator, Salesforce Sales Cloud and Salesforce Service Cloud.
Experience
Over 10 years working with global companies delivering training and consulting
Locations Served
All 5 boroughs of New York City, Westchester and Long Island
Custom Training Services Include:
Needs Analysis
Your industry, business and processes are unique. Our analysis team will evaluate your goals, needs and current Salesforce instance prior to curricula development.
Curricula
Custom course development plus over 2 dozen established classes for Sales Cloud and Service Cloud. Included classes are on Salesforce basics, Salesforce administration and sales and service enablement.
Delivery Options
Training is also available virtually and at our state of the art facility in Northeastern Pennsylvania.
Learn More
Now, all New York metropolitan area businesses can benefit from Customer For Life and Live Salesforce Training. We come directly to your offices or place of business. This includes uptown, midtown and the Wall Street - Financial District. Salesforce Certified Consultants deliver all your training.