Live! Salesforce Custom Training at Your Office - Information Request
Salesforce.com Custom Training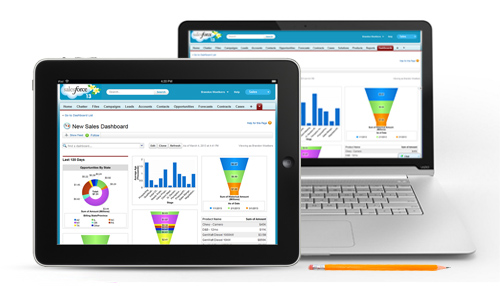 Be More Productive. Get More Done.
Improve Salesforce efficiency with tailored Salesforce training. Increase adoption and improve sustainability. Use multimedia Salesforce training content for continuing education courses and new hire onboarding.
Specialized fully interactive training focusing on:
Your Business Needs
Your Issues
Your Team
Custom Curriculum
Your Salesforce Instance
Cost Effective solutions
Custom content creation including:
Training Videos for on boarding and refresher courses
Training Manuals for reference and documentation
Knowledge Base easily searchable answers
Handouts with easy to follow steps
Training Library featuring multimedia collateral
Request
Your Business Review
Our instructor was incredibly helpful during the training class today. His calm, cool, and collected demeanor (for 8 hours!) can only be summarized with one word: GODLIKE. I'll definitely tell others seeking Salesforce training to sign up for this course.
In Chung
Sales Operations Manager


About Live Salesforce Training
LiveSalesforceTraining.com is a service of Customer For Life LLC. We are Salesforce Consultants, developing comprehensive salesforce.com solutions since 2000. Certifications include Administrator, Sales and Service Cloud Consultants, Force.com, and Google.
Our sophisticated implementations for enterprise and midsize customers are designed by business people for businesses. These solutions are built to be intuitive and easy to use. With fewer clicks, clear workflows, intelligent reporting, and logical screens, everything works in harmony to enhance user experience, efficiency and profit.